In our School we are fully conscious of the importance of learning several languages. The benefits of learning languages are countless, since not only it is good for getting students ready to a very competitive world, but it also develops a more tolerant attitude towards other cultures and provides a creative thinking. Our society, increasingly globalised, asks our students to be competent in the use of different languages.
At Los Rosales School we consider that learning several languages favors the cognitive development of our students, therefore, our students learn English from Nursery and French from First of Primary. We pay especial attention to English Language in our School. We consider that to achieve competent students in the use of English, our students have to be in touch with the new language from an early age. In these early stages, Nursery and Primary Education, we focus on oral communication, as a result of this fact, some lessons are completely dedicated to practice speaking.
We have native speakers as conversation assistants to complement the work of our teachers.
Cambridge exams
Nowadays, it is essential to master the English Language to increase the range of possibilities of our students once they are integrated in the society after finishing their studies. Being competent in English can no longer be considered as an extra skill, but as a necessity.
After the different changes motivated by the application of the Bologna Plan, it is compulsory to have achieved at least B1 level in English for all European university students to get a degree. That's the reason why we offer our students the possibility to take Cambridge exams in order to get the qualifications reflected in the Common European Framework of Reference for Foreign Languages. Our students take these exams from second grade of Primary to fourth grade of Secondary Education.
YOUNG LEARNERS
KET (A2)
PET (B1)
FIRST CERTIFICATE (B2)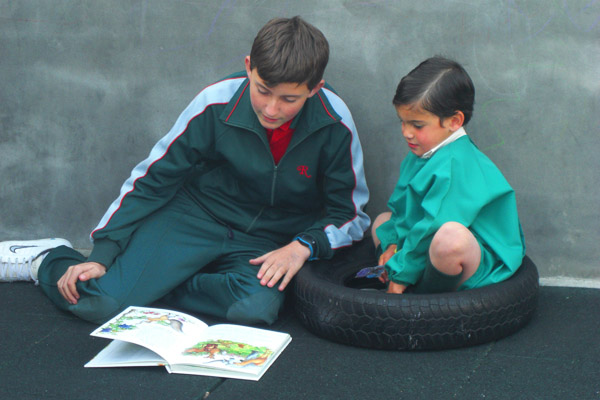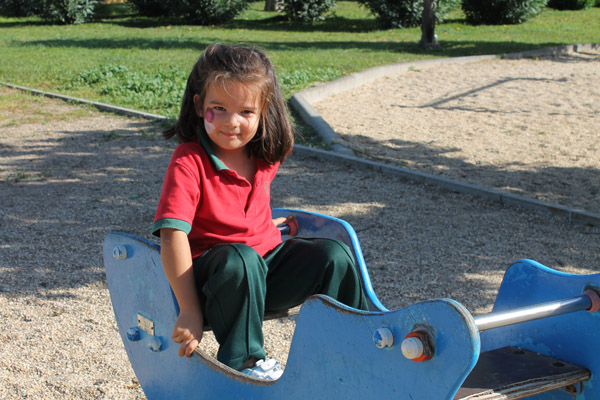 Programas de intercambio
We believe International academic exchanges are a unique life experience for our students. These activities not only foster their language skills, but they also open their minds to other cultures. Another important goal is that they provide the opportunity to get to know teenagers and families and establish long-lasting friendship relationships.
We organise two types of activities:
Short-term student exchange programme: It consists on two-week exchanges. First, our families host an English student for a week in February. During this time, the English student will take part in School life and will do several cultural visits. In April our students will travel to England to spend a week there with their peer's families in the same conditions.. We have been doing this activity together with Brentwood School, Essex for almost a decade.
Long-term programmes: To carry out this activity, we work with a company with a great experience in organising this type of programmes. In this activity, students spend four weeks in Ireland. They are accommodated by an Irish family, they attend lessons at an Irish School where they take part in academic, sports and cultural activities.